Kira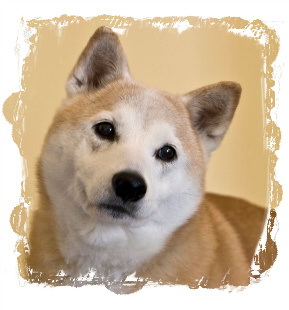 On December 26th, 2012 I had to say goodbye to Kira. She was our first dog, and after 15 years she crossed the rainbow bridge. What can you say about a pet that changed your life forever. I know that she is happy again and playing with Elvis, Gypsy, Lucky and Tenshi, and all the rescues that have gone before. I look forward to the time I can hold her again. We loved her dearly and will forever have her in our hearts. The rest of the dogs were quiet that night, I am sure they felt the loss of her presence in our home. We will miss you Kira, and will keep you close to our hearts forever!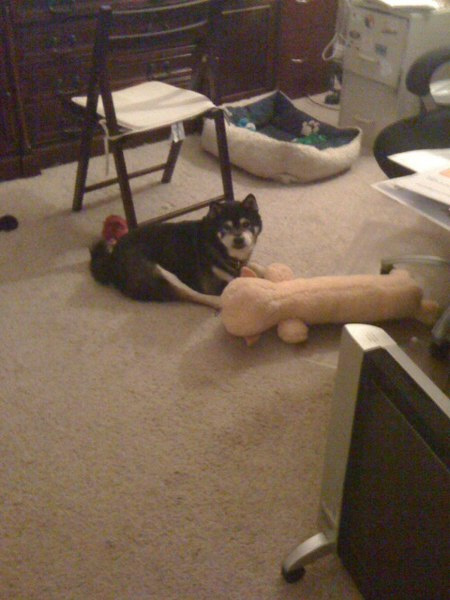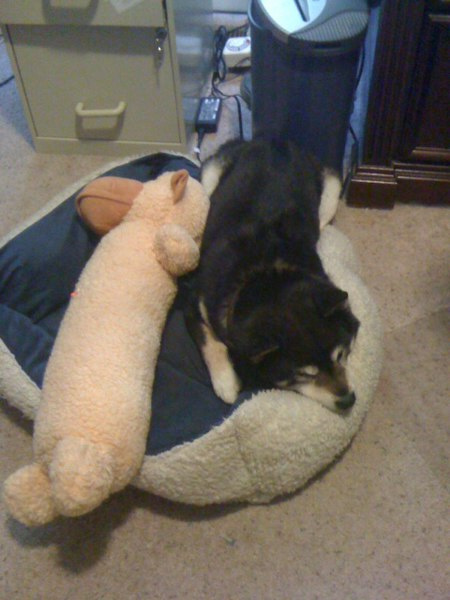 Elvis came to live with us in May of 2008. At that time we thought that he was about 8 years old and would need to have a "knee replacement" or "surgical repair" to his back leg. By the time that we got him to the vet, we had determined that he was probably older than originally thought. In agreement with the vet we decided he was older and had adjusted for whatever injury he had, and that to do surgery would be harder on him. So the decision was made to keep him with us, and comfortable for whatever time he had left. We anticipated about a year as we thought that he was about 12-14 years old. Well, Elvis had another plan for us. He quickly endeared himself to us, and his personality was unlike any other shiba we had fostered. He loved to run and play with balls, and if there wasn't a ball, he would find a rock and bring it to us to play fetch. In July of 2010 his kidneys showed signs that they were shutting down. After a week of Hospitalizations and Visits to the vet we took him home to see how he would do. Long story short, he got better. In August of 2011 he started to show the signs of an aging dog and had difficulties getting around. He was a trooper and still wanted to do things on his own. On October 31st, we decided that he had fought a good fight and it was time to let him go. Elvis will remain in our hearts forever. (The above photo is Elvis with his favorite toy. He would sleep on it, move it all over the room even when he couldn't move well himself, he kept his monkey by his side.)
It was a brief rally, Gypsy was doing well and then about 9pm on May 30, 2012, she had a seizure and didn't come out of it. At 10:30p I had to say my last goodbye to this brave little girl. With the help of my sister-in-law, Gypsy went to play with Elvis and Lucky. She will surely be missed I loved her so very much for the short time I had her. She can run and play and see the world once again. She spent her last four years with us, she was 16 years old. I will miss her greatly but look forward to seeing her, Elvis and Lucky again at the rainbow bridge! Good bye my sweet Gypsy I will love you forever.
Tanner :
in memory of one of my favorite rescues and placements, he was loved by everyone who met him!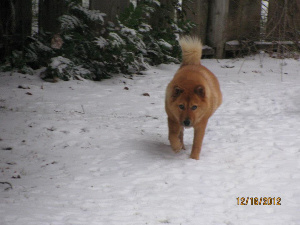 DeDe's Story: On January 23, 2010, Dede boarded a small plane headed for Reno Nevada. In her 12 years of life she had been rescued twice and later surrendered by her adopters. Her first adopter had to surrender her after suffering a traumatic head injury and could no longer care for her. Her second adopter was deployed to Afganastan and the family he left behind could not continue to care for her. The second time occuring just a few months ago. As she deplaned in Stead Nevada and began her life with Northern Nevada Shiba Rescue, they noticed she had difficulties relieving herself. Attributing this to the small plane and possible stress, they watched her closely for a few days. Realizing that this condition was not improving, she was taken in for a complete examination. It was then that we discovered multiple tumors, in her bladder, urinary tract and mammory glands. At 4:30pm on January 26, 2010, she was assisted across the Rainbow Bridge. It is with great sadness and much love that we remember DeDe.
Yoko came to NNSR with her brother Ono, They were adopted by a wonderful family who gave them both a very fulfilled life. Yoko lost her battle with cancer in late 2012 and took her journey over the rainbow bridge. She was a very sweet soul who will be very missed by NNSR, Ono (now Kenji), and her adopting family.